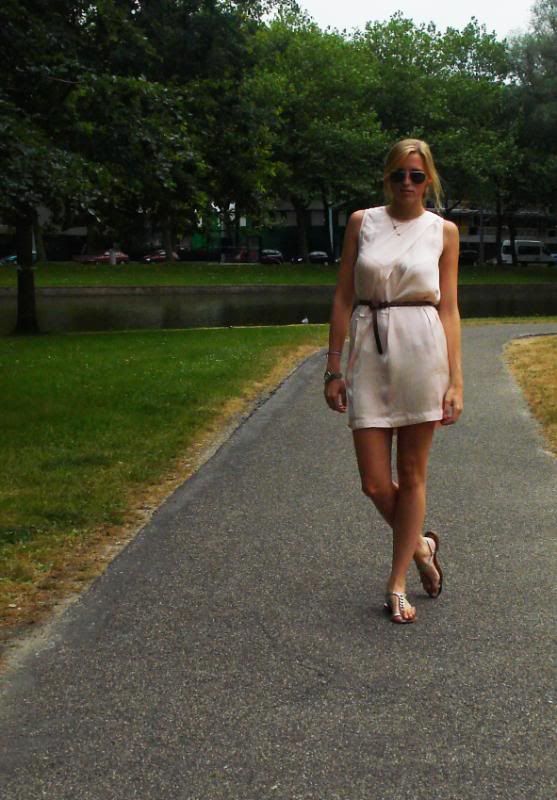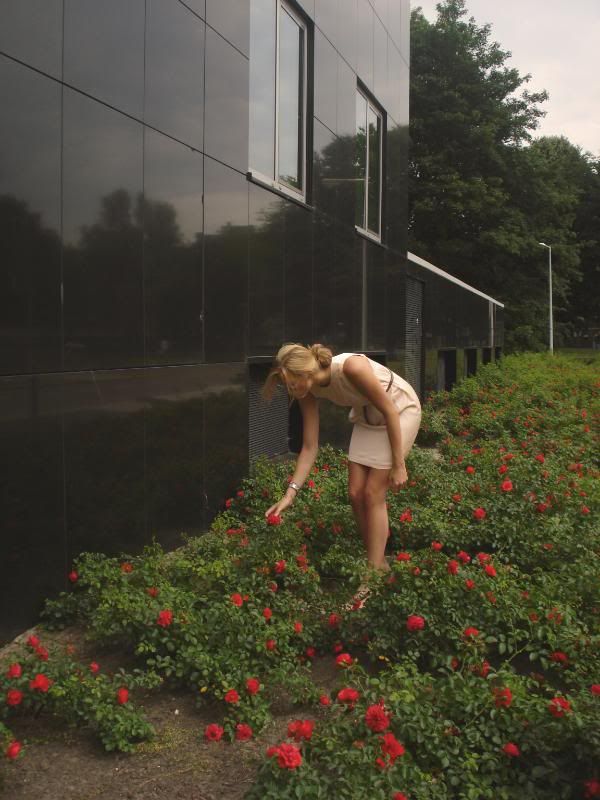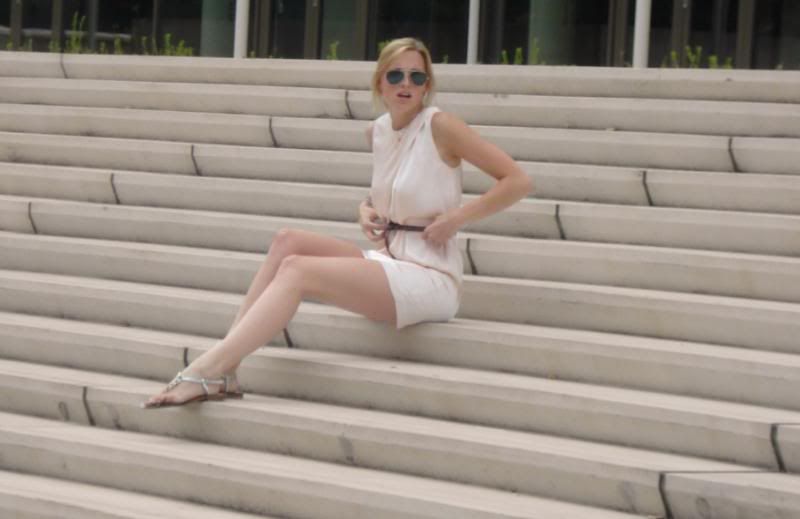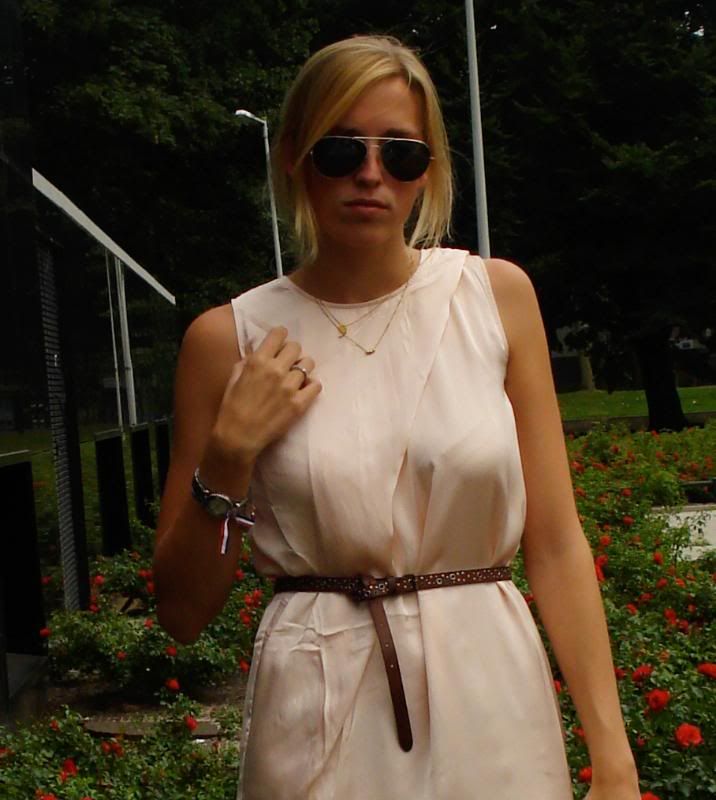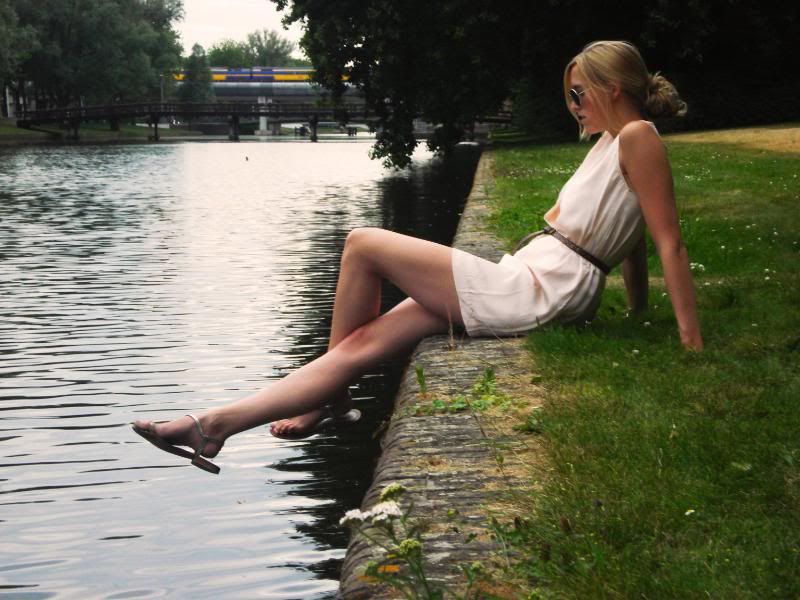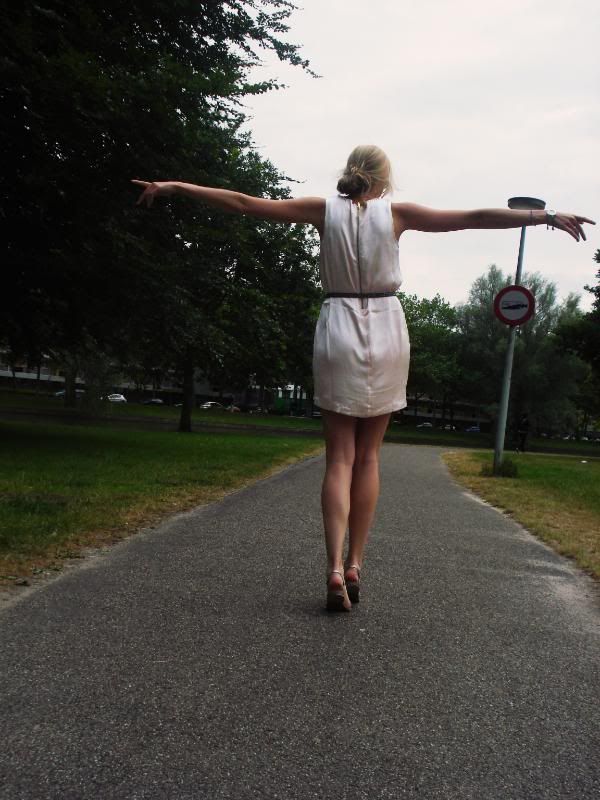 When I saw this light pink dress, I immediately fell in love with it. I think it's beautiful when you have a light skin (like myself), but also when you're skin is sunkissed (which mine will be in a couple weeks).
I know this dress would look so good with high heels, but I had to work all day and I didn't want my feet to hurt!
Have you noticed I'm wearing a red-white-blue striped bracelet? It's because the Dutch football
team is in the final of the World Cup!!! I hope so bad that they will win it!
Dress/H&M Trend Sandals/River Woods
Belt/H&M Watch/Guess Collection