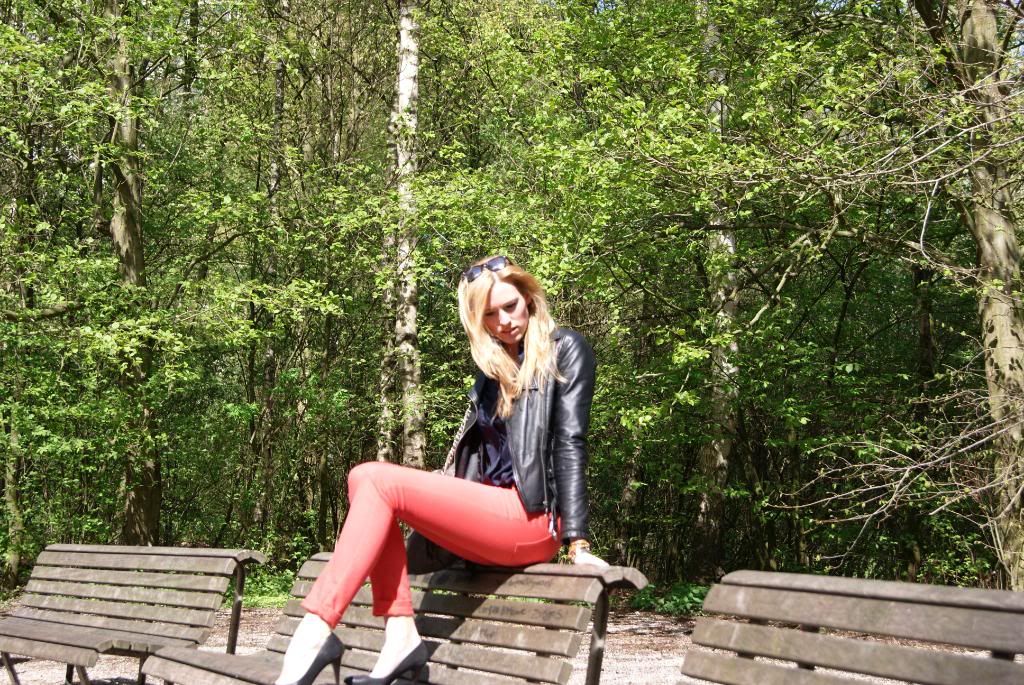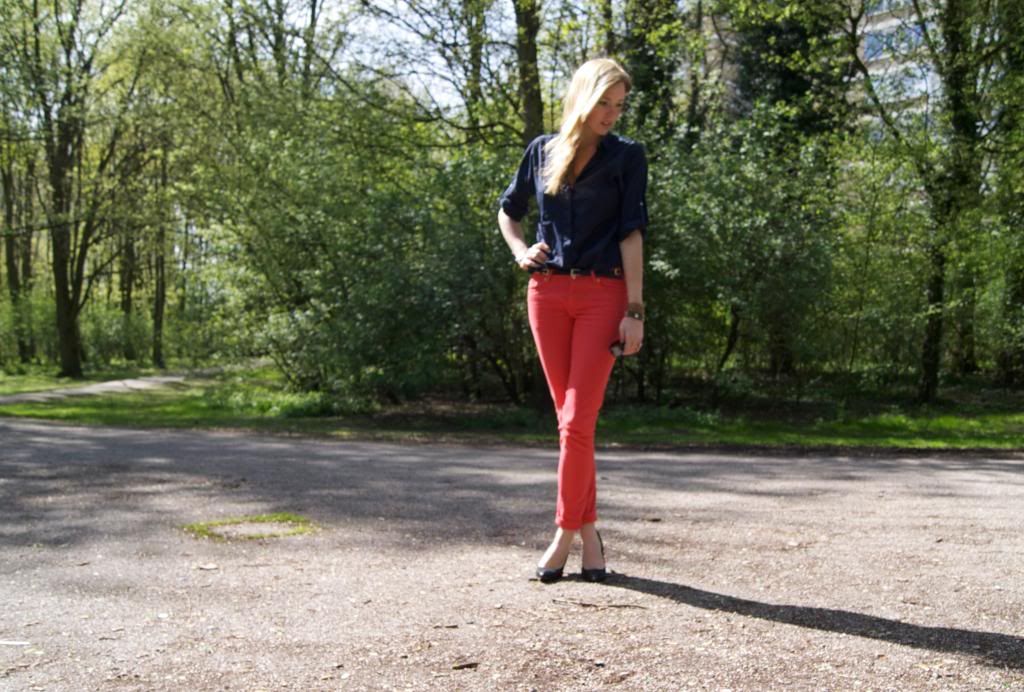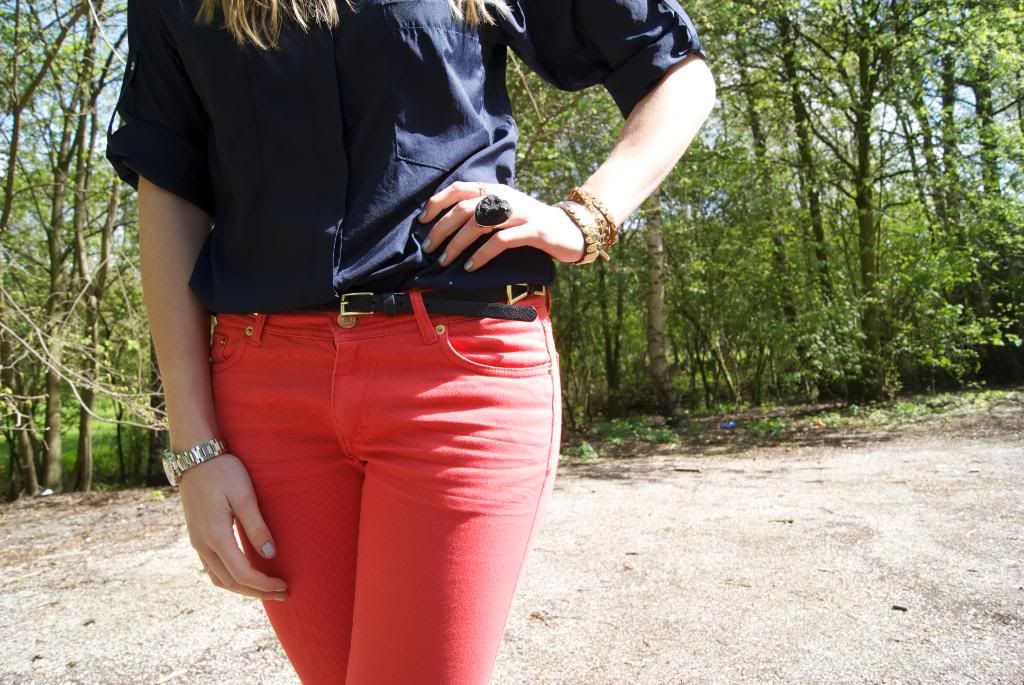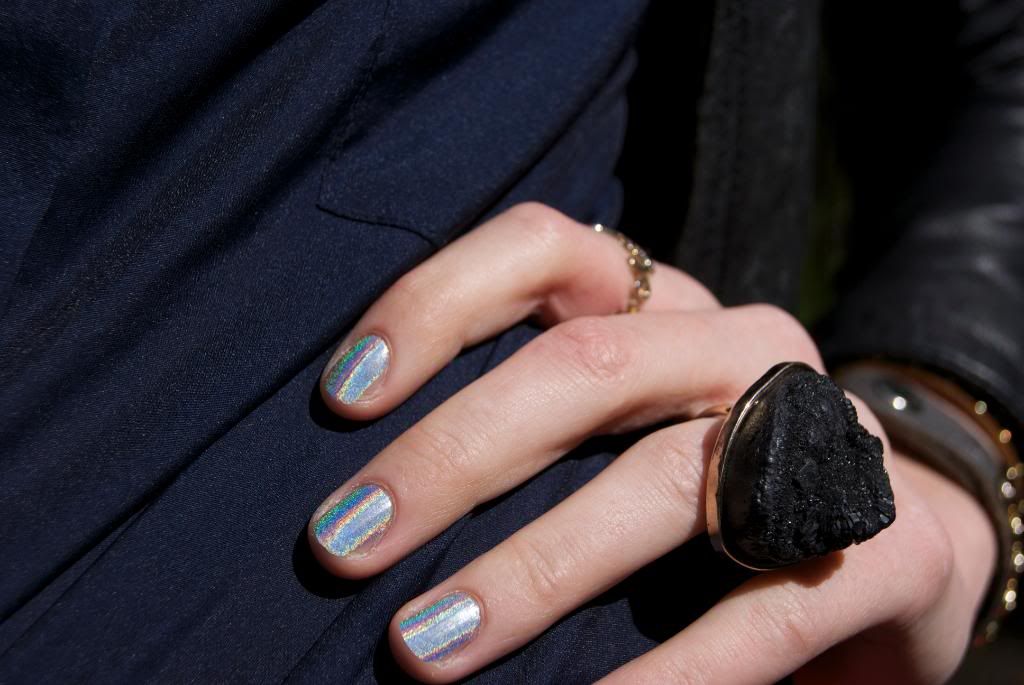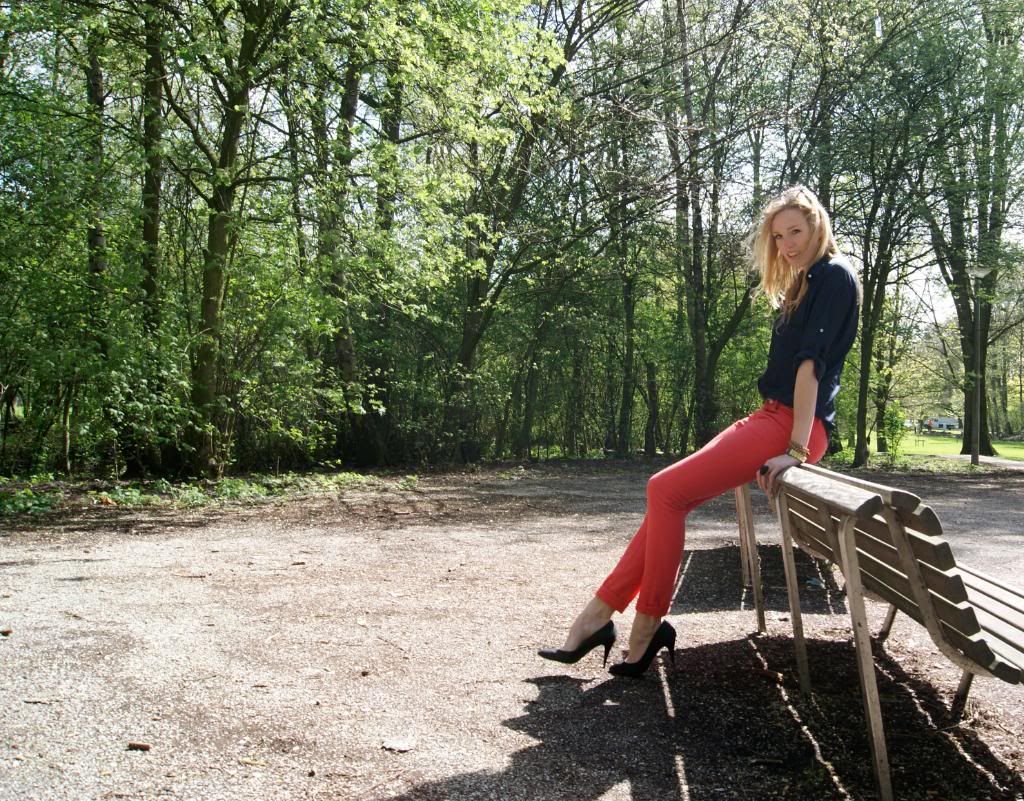 The first time I saw this amazing nailpolish I fell head over heels in love
with it, and now I own it I don't want to get it off my nails.
I have the same with my chunky stone ring, it's so cool and goes perfect
with almost everything. Some items, no matter what the price was, can
make my day. How good is that feeling when you find something, like
this ring, and when you look at the price tag you see that it's only 3,99!
I have another question. My sister just got an internship in New York
for 3 months, from June till August, and she's looking for a place to stay.
So if you know anyone in New York that want's to rent her/his room
over the summer please let me know!
Blouse
/Zara
Red Jeans
/We
Belt
/Zara
Shoes
/Zara
Ring
/Forever21